Solar Company In Cecil County
FROM WORKMANSHIP TO FRIENDSHIP
Are you tired of your electric bill increasing? Would you like to reduce your carbon output? Look no further! Belmont Solar is a certified Maryland solar company! We are here to help you through the entire process of going solar. We offer state-of-the-art solar energy solutions so you can harness the sun's power to generate clean, renewable energy while reducing energy bills. Here are three types of solar systems you can use to save on your energy bills, or in most cases, eliminate your monthly utility bill while lowering your carbon footprint.
Grid Tied & Off Grid Solar Systems For Cecil County
Grid Tied Solar Systems
Grid-tied solar systems are the most common type of solar system in Cecil County and nationwide. Grid-tied solar systems are tied to your local electrical grid using a device called an Inverter. Solar panels generate electricity from sunlight in DC format, which the inverter will convert into usable electricity (AC). The electricity produced by the solar panels is used to power the home or business directly. Any excess electricity not immediately consumed is fed back into the grid, which allows you to save that extra power for later use through Net metering. On top of that, you can sell your Solar Renewable Energy Credits ( SRECs). Grid-tied solar panels provide an efficient and cost-effective way to offset electricity usage, reduce or eliminate your utility bills, and reduce your carbon footprint.
Grid-Tied Solar System With Battery Backup
A grid-tied solar system with a battery backup combines the benefits of grid-tied and off-grid solar systems. A grid-tied system with a home battery backup is a hybrid system that allows you to store extra energy at home while also connected to the grid. During the day, your solar system will power your home, charge your backup battery, and feed any excess electricity back into the grid. Your battery backup is used the moment the grid fails, so you can feel safe knowing that no matter what mother nature throws at you you will have power. A grid-tied system with a battery backup allows you to have all the benefits of a grid-tied system and be prepared for emergencies.
Off-Grid Solar Systems
Off-grid solar systems operate independently from the electrical grid. Off-grid solar systems are primarily used in remote areas without access to utility power or in situations where homeowners or businesses prefer to be completely self-sufficient. Off-grid systems typically include solar panels, a battery bank, and inverters. The panels will generate electricity during the day. Excess energy is stored in your battery bank for later use at night. Off-grid solar systems require careful sizing and management of energy usage to ensure a reliable and uninterrupted power supply. An off-grid system is great if you want energy independence for a specific application such as a cabin, remote home, or outdoor installation.
Cecil County Solar Panel Installation Process
Step One: Schedule a Consultation
You can give us a call or contact us. This is the part where you feel the power of our experience. We will discuss your current usage, make suggestions towards the size of the system, and maybe other changes needed. Be prepared to provide your address, a scan of your last utility bill, and a tentative budget. Once we have this information, we can create an estimate.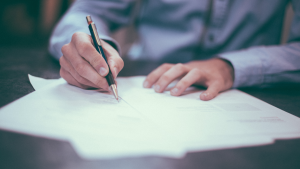 Step Two: Review And Sign Contract
After the project consultation, we will present a project proposal for you to sign. We will break down the cost of the system, the financial benefits for you, the reduction of your carbon footprint, and the estimated time it will take for your energy savings to pay for your system.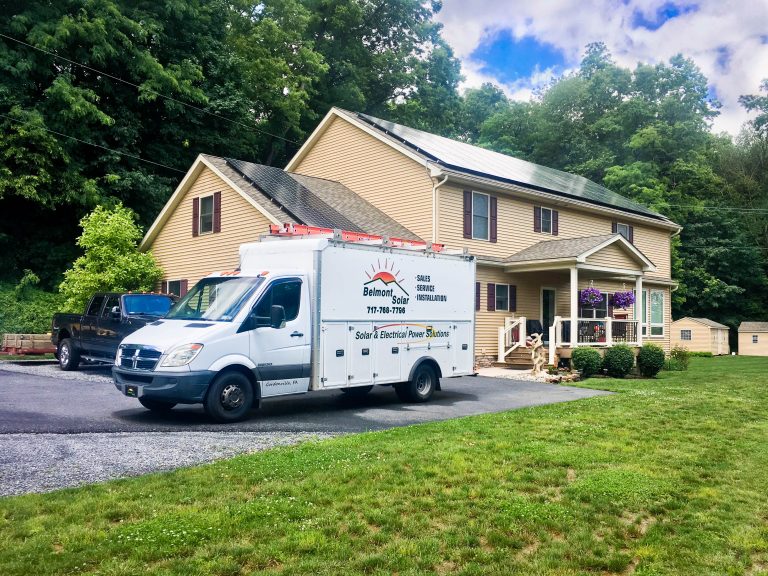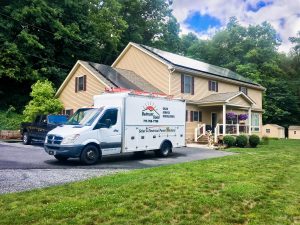 Step Three: Solar Panel Installation
After the contract is signed, our work will start. Of course, we install solar, but we also take care of all the difficult work of permitting and getting approval of the utilities. On top of that, we will also set you up for SREC selling. It is hand-off for you as a homeowner, WE do all the work.
Solar System Benefits
Savings are one significant advantage of adopting solar energy in Cecil County. A solar system allows you to generate electricity, reducing or eliminating your reliance on the traditional electrical grid. As a result, you can lower your monthly electric bill. A solar system will increase the value of your home! According to Zillow, solar will increase your home's value up to 4.1%! A residential solar system will increase your home's value in Cecil County while positively impacting the environment! Energy independence has never been more accessible! Solar installation costs have decreased tremendously over the years! We would love to be your solar company to help you become energy independent.
Solar Incentives in Cecil County
The Federal and Maryland governments offer multiple financial incentives for solar installation. They aim to make solar power more accessible and affordable for Maryland residents, businesses, and organizations. You can use these incentives to save on your Cecil County solar panel installation.
Residential Clean Energy Rebate Program
The Residential Clean Energy Rebate Program incentivizes homeowners to install solar panels. You can receive a rebate from the Maryland state government after you install an eligible solar system. Learn more on the Maryland government's website.
Maryland SRECs
What is an SREC? SREC stands for Solar Renewable Energy Credits. Your solar system generates 1 SREC for every 1,000 Kilowatt hours of power. You can sell SRECs through an SREC broker for an additional revenue source. Your solar company can help you sell your SRECs through a broker. You can learn more about SRECs on our blog.
Net Metering
Net metering only applies to grid-tied systems. Net metering is a billing arrangement with the utility company that allows you to receive credits for the excess electricity your solar panels generate and feed back into the grid. When your solar energy system produces more electricity than is immediately consumed on-site, your system feeds the excess into the grid. Your utility company will give you credits for the surplus electricity generated, which you can use during the winter months when you are not producing as much solar power. Net metering helps offset future electricity consumption from the grid, effectively reducing energy bills. Your meter will record the electricity consumption and subtract credits based on electricity consumption from the grid. Your utility company will reduce your bill according to how many net metering credits you use. These credits are saved to your account with your utility company. You can use these net metering credits to lower your utility bills during lower production months.
Calculate The Cost Of Your Solar Panel Installation
Why Hire Belmont Solar As Your Solar Company?
We are a solar company deeply committed to delivering excellence in its operations. With our strong focus on customer satisfaction, quality craftsmanship, and industry expertise, we strive to provide our clients with the highest level of service and exceptional solar solutions. We invite you to learn more about us and our history.
Customer satisfaction
Customer satisfaction is at the core of Belmont Solar's commitment to excellence. We understand that each customer has unique needs and goals regarding solar energy. Therefore, it takes a personalized approach to ensure every customer receives a tailored solution that meets their requirements. By actively listening to customers, addressing their concerns, and providing expert guidance, Belmont Solar aims to exceed expectations and deliver an exceptional customer experience.
Quality craftsmanship
Quality workmanship is another pillar of our commitment to excellence. Our solar company takes pride in our skilled team of professionals with extensive experience designing, installing, and maintaining solar energy systems. By adhering to industry best practices and using high-quality components, we ensure that each system we install performs optimally and delivers reliable, long-lasting results. Our dedication to quality workmanship is driven by our desire to provide customers with solar solutions that meet their energy needs and exceed their performance and durability expectations, and we warrant that with our excellent 10-year Workmanship warranty.
Commitment To Excellence
Our industry expertise further supports Belmont Solar's commitment to excellence. Our solar company was founded in 2001, and we continue to push ourselves to stay on the edge of solar technology. Whether navigating the complexities of incentive programs, understanding regulations, or selecting the best solar product, we ensure you receive accurate information and optimal solar panel installations. We want you to feel confident in your system so we offer the following warranty coverage:
"Complete" – 25-year Rooftop Warranty
25-year Performance Warranty
25-year Mounting Warranty
25-year Roof Leakage Warranty
"Complete" – "Triple-ten", 10-year top-to-bottom system warranty
10+ year complete product warranty
10-year complete, worry-free assurance warranty
10-year power production guarantee
Ease of Installation
At Belmont Solar, we know permitting can be complex and annoying. We are committed to removing the hassle and streamlining the entire process on behalf of our customers. We care for all your permitting needs, so you don't need to worry about it! We will handle the necessary paperwork, ensuring a smooth and hassle-free solar installation.
Certifications and Memberships
As a leading solar energy company, we have obtained numerous certifications and memberships within the industry.
Visit our about page for more information on what this means for you.
Why Is Solar Important For Cecil County?
Solar energy helps you gain energy independence while positively impacting the environment. By generating solar electricity, Cecil County homeowners can reduce their reliance on external energy sources. By diversifying the energy mix and incorporating solar energy, you can help Cecil County become more energy independent!
Unlike fossil fuels, solar energy is a renewable resource derived from the sun's rays. The sun's energy is virtually limitless, making solar power a sustainable solution for meeting our energy needs. We can reduce our dependence on non-renewable energy sources by harnessing the sun's power, promoting a more sustainable energy mix.