Grid-Tie Solar System
With a grid-tie photovoltaic (PV) solar system, you can enjoy reduced energy costs by powering your home with clean solar electricity. Trust the experienced solar installers at Belmont Solar to expertly design and install a solar electricity system for your home and connect it to your utility so you can count on the uninterrupted supply of electricity.
Unlike our off-grid solar systems, a grid-connected solar system works in conjunction with your local utility provider.
Here's how it works:
During the daytime, electric solar panels run from the system to your home's main power panel. The energy you use in your home comes from these panels.
Any unused energy goes to the power grid and is used by your neighbors.
At nighttime, grid-tie solar systems power your appliances and lights. This means you can enjoy electricity even when your panels are not able to produce.
Thanks to net metering, the solar energy you put back into the grid can offset the cost of the electric you pull from the grid. This means you can significantly reduce or even eliminate your annual electrical costs from the utility company.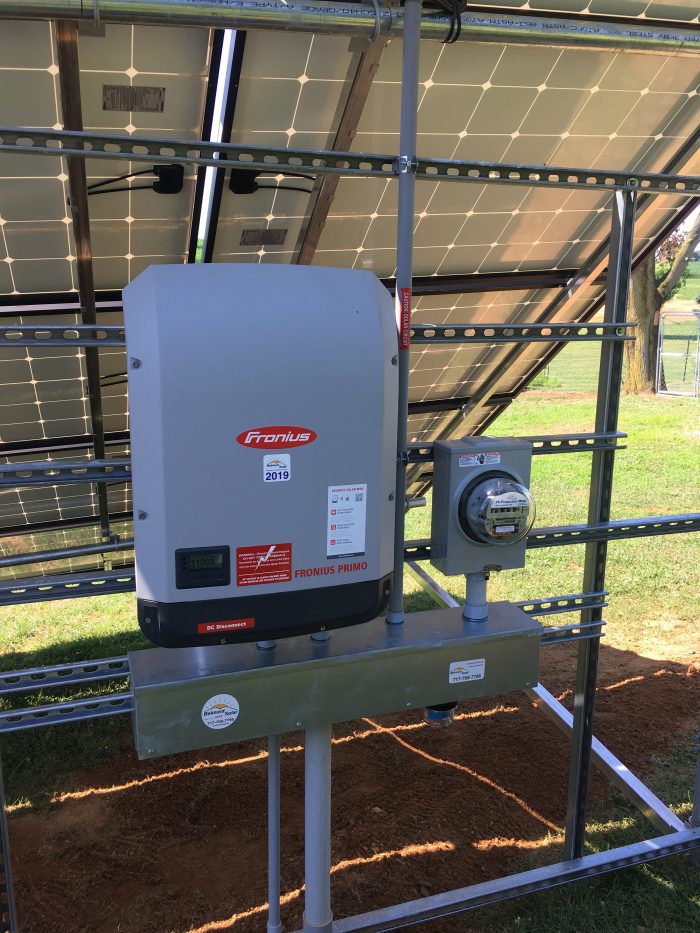 Five reasons to install a grid-tie solar system:
There are many reasons as to how grid-connected solar electricity can benefit your life. From lowering your energy bills to adding value to your home, check out the top five reasons a grid-connected system will improve not only you but the environment.
Reduce impact on environment
Enjoy generous incentives and subsidies
Save money on energy costs
Protect against future price increases
Increase value of property
The Solar Energy Consultation: What to Expect
Founded in 2001, Belmont Solar has been installing off-grid and grid-tie solar systems for our Lancaster County neighbors for 18 years. Our team of knowledgeable technicians have received advanced training in electrical systems and designing solar systems, and we are a NABCEP-certified installer.
When you schedule a free grid-tie solar consultation, we will start with a phone call with one of our solar consultants. He will ask you for a few pieces of information, including:
Your address
Your average monthly utility costs
Your tentative budget
With this information, we can quickly estimate the size and scope of your grid-tie solar system project. Within a day, we will send you a link to an online proposal, which will layout the size and generating a capacity of a system, as well as a satellite view of your home and where the panels would be installed. Based on this estimate, there will be a breakdown of the cost of your solar electricity system, potential incentives and tax breaks you qualify for, and the estimated payback of the system. We'll even include a tentative schedule for designing and installing your system.
Contact Us Today for a Free Consultation
To learn how affordable solar is for your home, give us a call at (717) 768-7796 or use our online form. One of our team members will give you a call and discuss your objectives for a solar system.