Delaware County, PA Solar Company
With great technological advancements in the industry, solar energy has been growing as a viable option to power peoples' homes year after year. Solar energy has proven to not only be a more environmentally friendly way of powering homes, but also can lower monthly energy bills as well as provide electric to areas that utility companies will not serve. At Belmont Solar, we offer grid-tie, grid-tie with backup, and off-grid solar systems to our customers. We are confident that we are the best choice if you are looking for a solar company in Delaware County. Some of the towns and cities we serve include:
Media
Springfield
Chester
Newtown Square
Broomall
Aston
Swarthmore
Lansdowne
Glenolden
And many more
Solar Installation in Delaware County, PA
Using solar energy in Delaware County is both a smart and cost-effective way to provide your home with electric. Belmont Solar has always pushed the envelope with cutting edge technology ever since our company's founding in 2002. We have satisfied countless homeowners with our technological acumen and quality Amish workmanship. Our team will put in the time and effort into each solar installation project to ensure the job is done right and suits your needs. Different municipalities have different laws and regulations regarding solar panel installation, and we will make sure that our solar systems comply to the fullest extent.
Solar Electric Systems in Delaware County
We offer a few different options for our solar electric systems in Delaware County:
Grid-tie Solar Systems – the solar system will work with local electric providers
Off-grid Solar Systems – the solar system relies on a bank of batteries and other special appliances, and does not work in conjunction with local providers
Grid-tie with Battery Backup – a hybrid system that works with local utility providers while also containing off-grid system qualities
Check out our Learning Center to learn more.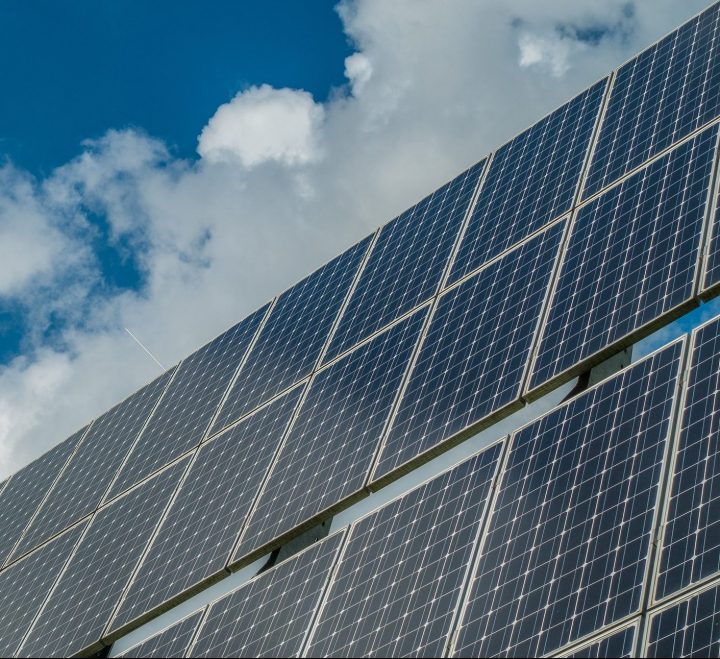 Our Easy Process for Solar Installation
Ready to power your home with solar energy? We like to keep the process simple. Once you submit a contact form, one of our solar consultants will give you a call to discuss what you're looking for in your Delaware County solar system. We will help you figure out the best course of action, and which system works best for your needs. Within 24 hours of that conversation, we will send you an online proposal detailing everything about the project including a tentative schedule and cost breakdown. Once we receive your accepted proposal and down payment, we will begin working with local municipality officials to ensure the applications and permits are completed. We will then send a team to come out to your home and complete the installation. After the installation is complete, our team will inspect your home to ensure power is being generated.
Delaware County, PA Residential Solar Company
Choosing the right solar company in Delaware County can be a difficult task – but it doesn't have to be. At Belmont Solar, we bring a combination of great customer service, technical know-how, and expert Amish workmanship to each project we complete. Our team will work alongside you throughout the project until you are left with the solar system you've been waiting for. Give us a call at 717-768-7796 or fill out our contact form to get your free consultation.