Net Zero Solar Power Installation
Partnering With The West Chester Green Team And West Chester University
Belmont Solar is proud to be teaming up with our Pennsylvania community to get young people and college students involved with renewable energy. Through our relationships with Environmental NGOs in our community, namely The West Chester Green Team (WCGT), we were given the opportunity to work with students from West Chester University (WCU) on a special Net Zero Solar Power project.
These bright, young WCU students are studying sustainability. At Belmont Solar we believe in the next generation and the power they have to affect the future. Taking care of our planet is so important, we were excited to work with the West Chester University students to create this informational content about Net Zero Solar Power and transitioning to a Net Zero Home.
What Is Net Zero Solar Power?
In very basic terms a Net Zero Home is a building or home that produces as much energy as it uses. The way that a building or a home becomes Net Zero is through the use of solar power. So, Net Zero Solar Power is just the amount of solar energy required to transition a home to a Net Zero rating. We worked with the WCU students to familiarize them with Net Zero Solar Power. Together with the students we created an information webpage that explains Net Zero Solar Power. The page we created together makes Net Zero Solar Power easy to understand for anyone. People of all ages and walks of life can easily understand what it takes to reduce their energy use and even transition their home or building to a Net Zero Home.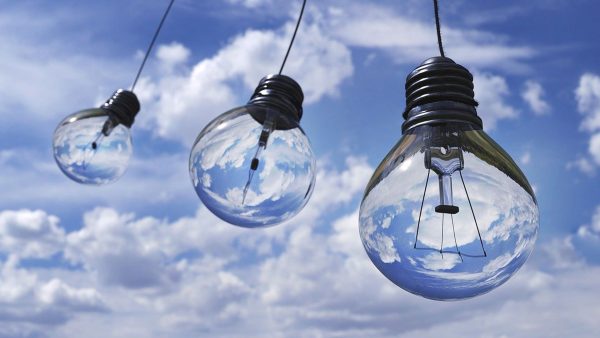 This solar system update literally tripled the size of the customer's system, allowing the home to be completely Net Zero!
Net Zero Solar Power Installation
A team of student videographers visited a homeowner/customer of Belmont Solar that was in the middle of expanding his existing solar panel installation to a larger system that would make his home a Net Zero Home. Together with the homeowner, the students created a video answering questions about solar power and the motivation of the homeowner to expand his already solarized home to a three times larger system. We were glad to be a part of this project with WCU and WCGT and be able to provide the solar panel system for this homeowner to completely transition to Net Zero Solar Power Home.
Two videos were the result of our collaboration with West Chester University and The West Chester Green Team. One video focusing on the homeowner's motivation for transitioning to a Net Zero Home exists on The West Chester Green Team's website and blogroll. Click here to see that video. The video here on Belmont's page was the second created during this project. It showcases the actual solar panel system and solar battery backup that was installed for this customer. Second Life Nissan Leaf Batteries are great products and that is what Belmont installed for this customer. In this video we get to hear directly from Ben Zook who founded Belmont Solar almost 20 years ago. He talks about why people transition to solar power and Net Zero living and shares some encouragements for people thinking about starting the process. If you're ready to learn about what you can do to increase the energy efficiency of your home and benefit the environment contact us today and we can help you determine your next steps.
Renewable is do-able. – Ben Zook, Founder of Belmont Solar
Net Zero Solar Power Initiatives In Pennsylvania
We loved partnering with the WCU students and The West Chester Green Team to show the great initiatives happening in Pennsylvania surrounding Net Zero Solar Power. Despite all the negative reporting about climate change in our world there is so much to celebrate with Net Zero Solar Power and Net Zero Homes. We want to help WCGT and WCU share this positive message about solar energy with our Pennsylvania community. We see more and more that the decision to go Solar is based on environmental concerns and climate change.
This project with West Chester University and The West Chester Green Team was a great way to involve the youth in our community and plant the seeds for future climate change heroes. Helping young people be more aware of the potential Net Zero Solar Power has and the steps anyone can take to reduce their carbon footprints was an honor and a privilege for Belmont Solar.
There are things anybody can start doing today that will reduce their carbon footprint and start to save money on their energy bills. It may seem like a daunting prospect to begin but starting small is the way to go. And once you start to see the benefits you may be surprised how exciting it can be.
It's not hard for people to get involved and make changes that will positively affect the environment. You can walk the talk by changing habits in your own life today to be more energy efficient. We have a lot of simple steps anybody can start right now to move towards Net Zero Home living on our Definitive Guide To Energy Savings Page.
We would be happy to answer your questions about Net Zero Homes or Solar Power systems or anything energy and solar related. Reach out to us if you want to connect with someone from Belmont Solar or scroll down and download our Free Solar Guide.