Residential Solar in Landisville, PA
Landisville Residential Solar System
In February of 2016 the Keever family contacted Belmont Solar with an email asking about residential solar, the cost of going solar, and if their house was suitable for a solar installation. We went ahead and used our Solar Design Software to roughly design the system for them. The family was impressed with the professional design and two phone conversations later we scheduled time with the family. During the visit it turned out that there was no special electrical or structural work needed to make the proposed design a reality. And that same day the family made the decision and gave a signed contract to get the final design and permitting started. Belmont Solar takes care of all the permitting and red tape headaches for you when we install your solar panel system.
The Keever family ended up with an incredible 10 Kilowatt grid tied residential solar panel installation. You can watch the brief video below for an up close look at the system but basically this means that their system is big enough to provide all of the energy their household uses and extra that gets sent back to the power grid. That extra power gets recorded and credited back to them at the end of each year. Pennsylvania prioritizes solar energy and other forms of renewable energy. To learn more about Solar Renewable Energy Credits (SRECs) and how you can make money with solar check out our SREC blog.
Financial Benefits Of The Landisville Residential Solar Installation
After applying the Solar Renewable Energy Credits (SRECs) they received from their 10 Kilowatt residential solar installation, their electricity bill went from $160 per month to nothing. Below we summarize the financial detail predictions, based on their daily energy usage.
Guaranteed $0 electricity bill for a system life expectancy of 25 years or more with a 25 year power production warranty
Payback period of 11 years for a $22,355 investment
ROI of a predictable 5.4% per year
SREC revenue of $447 per year.
It's pretty incredible to see the numbers pan out like that and realize that anybody can actually make money with residential solar or commercial solar if it is set up correctly. If you're interested in having a system that works for you like this one in Landisville PA just reach out, we can help you design the perfect residential solar system that will work for you.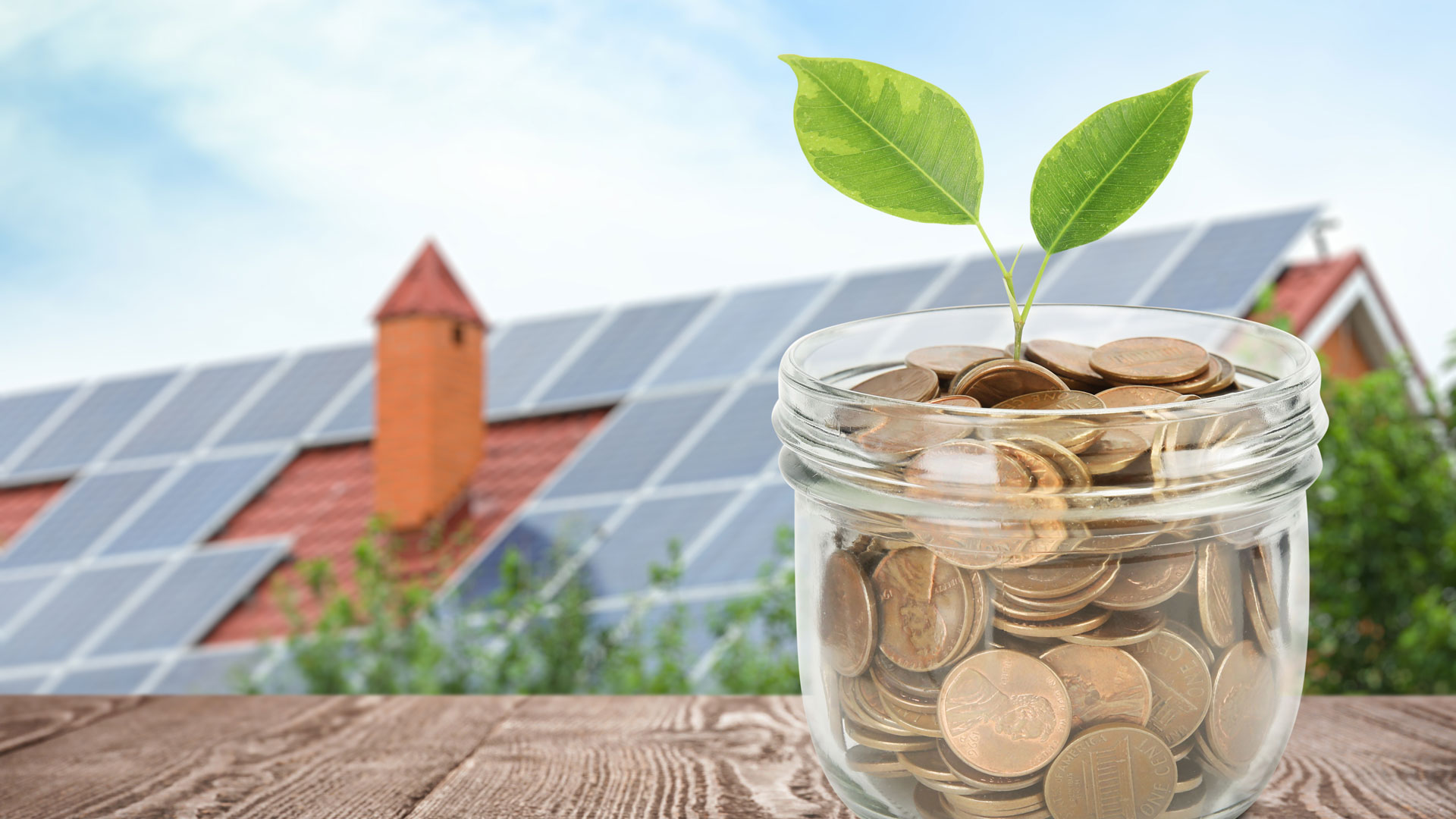 Environmental Benefits Of The Landisville Residential Solar Installation
Carbon Footprint Reduction: Climate Change is real and we all try to do our part. Below are the Sustainability details for the 25 year lifespan of this system.
Environmental offset is the equivalent of planting 4,500 trees
416 barrels of oil would be needed to produce that amount of power over the system's lifespan
Huge reduction of the families Carbon footprint. At 0.43 metric tons CO2/barrel* the Keever family is taking out 180 metric tons CO2 (or 416 barrels)
We installed this residential solar system in 2016 and those numbers were calculated at the time of installation. In today's numbers the environmental offset for a similar sized solar system is likely even better!
Residential Solar Installation Materials
Winaico Solar Panels
Ben Zook mentions the use of Winaico solar panels in the video. The Winaico solar panels are great because they have been designed to operate at 99% relative efficiency in weak lighting, built to survive the elements, and they're designed for fire safety.
Tough Trac Mounting System
This residential solar installation features Tough Trac, the solar panel mounting system designed by Belmont Solar. Tough Trac was designed to provide a superior mounting rack system for solar panels. We are proud of both the look and function of Tough Trac. We designed our solar panel racking system with a very unique wire management system. When we install using Tough Trac we are able to completely conceal the wiring for each panel which drastically improves the appearance of any solar installation. Click this link for more details about Tough Trac by Belmont Solar.
Landisville Residential Solar Appearance Concerns
About one third of people interested in residential solar list solar system appearance as their number 1 concern. The Keever family was no different, one of their main concerns was what the solar system would look like once installed. We explained that solar panels are no longer the ugly ducklings of renewable energy and we showed pictures of similar houses with solar installed by us. Belmont Solar can offer Solar panels that can easily blend in with the color of the roof singles.
To cover the appearance concerns of the family we made our preliminary design that used the back of the house for both arrays but the production was significantly lower than on the front of the house. Together with the family we landed a good compromise. The compromise made use of black-frame solar on the front main roof and a smaller array on the rear garage roof. The garage offered a roof slope is not nearly as drastic as the main roof, which gave us the opportunity to still get good power production on a north facing garage roof.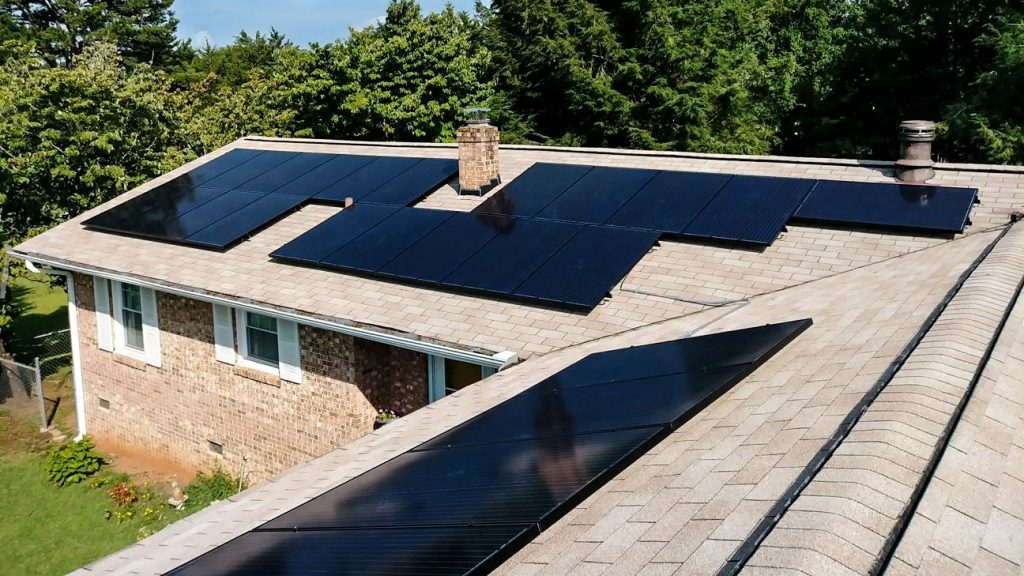 Some time after the solar system was installed, extended family came to visit and they did not even realize that the house had solar power until it was pointed out to them! We get similar stories a lot from our clients. Lots of our potential clients do not understand solar and tend to have a lot of concerns and hesitations. However as soon as they have solar they love it. And they are thrilled about telling others about their solar system, how their energy bills have been reduced or eliminated, and how exciting it is to see their electricity meters turning backwards.
Residential Solar Works
Solar power works, and it works well. The proof is verified by over 300,000 satisfied solar owners nationwide. Only about 900 of those are Belmont Solar systems. But you can help that number grow, and then you can be assured that it is a system with solid reliability and workmanship. Contact Us today with your questions about residential solar or commercial solar and we'll help you get started on the road to solar savings.
* EPA