Are Solar Panels Dangerous?
Top 10 Solar Panel Safety Questions Answered!
Are solar panels dangerous? It's a good question to ask! Things like electricity and technology advancements can bring lots of questions about safety and security. We're tackling 10 of the most asked solar safety questions because we get these questions all the time and they're worth answering. If you want to know whether or not solar is linked to cancer and other health problems or if solar panels cause house fires or if solar panels are safe to touch then you've come to the right place.
Are solar panels dangerous? The short answer is no, solar panels are not dangerous. Residential solar systems are safe and they are an excellent alternative to powering your home from the power grid. Solar panels are not dangerous and they do not pose any threat to the health of you or your family.
Chapter 2:
Do Solar Panels Give Off Radiation?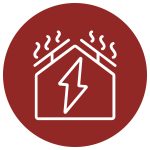 A solar system is a DC system (direct current system) and will therefore not transmit any dangerous radiation. The solar inverter will create some electric field radiation but only that similar to the level of a fluorescent tube. This could interfere with, for example, a shortwave radio but not to the extent that it is dangerous for humans. These levels are not dangerous as they are very minimal levels being emitted and your panels are on your roof or somewhere away from your house. According to all the scientific evidence in existence, solar panels are completely safe.
Chapter 3:
Do Solar Panels Cause Cancer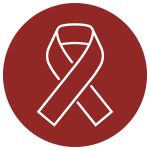 No, there is no scientific research linking solar panels to cancer. There is no scientifically established connection between non-ionizing electromagnetic frequencies (EM fields) and cancer. The levels of electromagnetic frequencies given off by solar panels are so weak that they are probably not even reaching you if your panels are on a roof or a ground-mounted system any distance away from your home.
There are scientific studies that have shown a correlation between long-term exposure to stronger EMF radiation outputs and cancer. But even then there is no concrete proof that high levels of regular exposure to EMF radiation absolutely cause cancer.
At best, scientists can say that living within 600 meters of high voltage power lines could increase the chances of cancer development, especially in children but it is not all children or people. And those studies were of the effects of high voltage power lines, not solar panels.
Chapter 4:
Do Solar Panels Cause Health Problems?
Just like any other electrical device, the electric fields created by a solar system are very weak and are easily shielded or weakened by walls and other objects. Solar panel systems are not linked to causing health problems in adults or children. Living with solar panels on your roof does not put you in any danger of radiation-caused cancer or other illness.
Electrical appliances such as shavers, hairdryers, and electric blankets also create electrical fields and we have been using them for decades without any concern. While your solar panels do emit very low levels of EMF radiation, on your roof, they are too far away from you to cause any harm.
Chapter 5:
Do Solar Panels Cause Autoimmune Disease?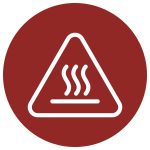 Autoimmune diseases refer to problems with the immune system, which usually fights off viruses, bacteria, and infection. Autoimmune problems start when your immune system starts to attack your body by mistake. Solar panels have no influence at all on your immune system; the very very low radiation levels are just not strong enough to have any molecular influence on your body.
Chapter 6
Are Solar Panels Safe To Touch?
Solar panels are designed to be safe for you and the animal world. Solar panels are low voltage and are encapsulated with electrical insulation. Any solar system that is installed correctly is grounded to prevent any danger of electrocuting someone from touching the solar system. Just like any other electrical device.
Chapter 7:
Do Solar Panels Cause Fires?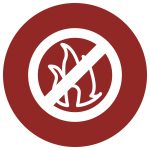 No. When installed correctly in accordance with industry standards and safety measures, solar panels are almost never the direct cause of a fire. Solar panels do not explode and pose no risk to a home when installed and functioning properly.
Low quality and incorrectly installed solar systems can cause fires, just like any other incorrectly installed electrical device. This is why workmanship is so important. A safe solar system is important for both you and us, we hate the idea that a system we worked on could cause a fire and any damage or harm. Solar system-related fires do happen but nationwide, the number of fire incidents with solar is below 1%. Incorrect installation is what leads to issues.
Chapter 8:
Are Solar Panels Safe For Your Roof?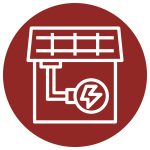 Yes, solar panels are safe for your roof. Solar technology has come a long way in the last decade, improving the design and function of solar panels. They are safe to use and install on residential and commercial roofs. There are even installation options available that will not penetrate the surface of your roof.
Many homeowners asked if solar panels are bad for the roof, referring to leakage due to the holes in the roof from installing the mounting brackets. The L-brackets that mount on the roof are specifically designed for the American roofing material with a generous amount of sealant on the foot of each L-bracket that prevents any water from seeping in and getting under the roof. There is no way water will get in when these brackets are installed properly. These brackets are so well designed that you really can't make mistakes, even if you never installed one before.
An often overlooked benefit of installing solar panels on your roof is that the panels themselves are actually providing an extra layer of protection for your roof. They actively shield your roof from weather like rain or hail and your cooling bill will naturally be lower as the sun rays are not directly hitting the roof.
Chapter 9:
Will Solar Panels Collapse My Roof?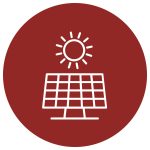 No, the weight of solar panel systems will not collapse your roof. Because of the advances in the solar industry, solar installers are able to design solar systems that will provide for your energy needs while being a safe weight for your roof.
For any new solar design project, our design specialists are always taking into account the weight of the installation and the strength of the roof structure. We will advise when the roof material needs replacing before installing solar and we will advise on the roof structure. Once we greenlight the roof and its structure you can rest assured the solar installation is safe and will not damage your roof.
Chapter 10:
Are Solar Panels Safe For The Environment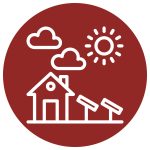 Yes, solar panels are safe for the environment. Solar panels are only detrimental to the environment if disposed of improperly after being uninstalled from a solar array. The photovoltaic cells that actually create the power and make up most of the solar panels are almost completely silicon. Silicon is one of the most commonly occurring elements in the earth's crust and is not toxic to humans.
There are conflicting news items about the impact of solar panels and the environment. The fossil fuel industry would want you to believe that solar has a bad influence. However, just look at the news and the impact of oil spills (the recent California Spill, the BP spill), broken pipelines, the drilling, the mining, refining, etc. No matter what you do, any product you buy has an influence on the environment. We believe that fossil fuels have a particularly bad influence. And solar panels do not negatively impact the environment unless disposed of carelessly after being uninstalled.
Just the fact that the standard warranty of a solar panel is 25 years should indicate to you that you are buying a solid product that will produce power for a long time. And we know of solar systems that have been producing power for 40 years. Of course, low-quality panels will degrade sooner and have a shorter life span. Like with anything in life "buy nice or buy twice". We at Belmont Solar believe in quality and that is what we will deliver.
We want to be crystal clear that these answers are contingent on 3 very important factors. There are always exceptions to the rule and always fluke happenings that nobody expects. All that being said, these points are important to remember as we consider the above safety-related questions about whether or not solar panels are safe.
High Quality Solar Panels and Installation Materials
Belmont Solar is highly selective with what brands we choose to advocate for and install. We only use the highest quality materials and best-rated brands for our customers. Manufacturers of the products and parts we install offer 25 years of warranty coverage, name any other industry where you can find that kind of assurance!
Whether we're installing a grid-tied solar system for a homeowner or designing an off-grid system for a larger application we are careful to only use the most reliable and trusted materials in the industry. We keep our customers safe with correct installations and tested materials.
Workmanship
The success of Belmont Solar is mainly based on the unique combination of old-fashioned workmanship and new technology. The owner's strong passion for technology, innovation, and education has led him to form a team of talented individuals. Each team member brings experience, skill, and honesty to every project, helping you turn your energy bills into equity.
Correct Use of Solar System
Next to a high-quality installation and reliable products, there are 3 more things to be aware of once your solar panel system is active and working.
Keep your inverter cool by making sure it has room around it to breathe. So keep the space around the inverter is tidy and clean.
Do not make adjustments to your solar system by yourself. You risk an accident or damage to your equipment.
Be extra cautious when renovating anywhere near your solar installation. When in doubt, contact your solar panel installer. If we installed your solar system for you we will help you devise a safe way to perform your renovations.